Our Team
Verbum Translators was founded by a qualified and professional translator and interpreter. The team now incorporates several core freelancers who are responsible for project management, translation, marketing, and recruitment. All members of the team are qualified professionals in their subject field. You can find out more about the core Verbum Translators team below.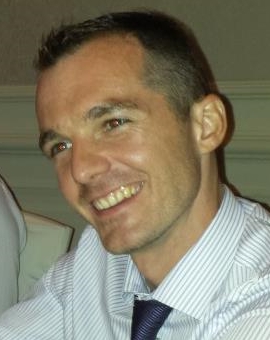 Liam Michael Quinn
Liam is the founder of Verbum Translators. Following successful completion of his undergraduate in Modern Languages and Literature, Liam worked in Rome as an in-house translator in the general secretariat of an international religious congregation. During this time he was also responsible for co-editing and proofreading several international journals.
Following this, Liam completed a Masters in Social Work and, as a result, now specialises in social justice and humanitarian subject fields. He has also spent three years as a religious brother during which time he was co-editor for one of their international publications and co-responsible for their online social media. In 2014 he completed his Masters in Translation at Queen's University Belfast and since 2016 lectures the Business of Translation module and tutors the Italian Translation workshop on this same course. Liam also lectured Spanish in the Downpatrick South Eastern Regional College from September 2015 until January 2018.
Sorcha Turnbull
Sorcha Turnbull qualified as a Spanish and French teacher with a PGCE from the University of Bath in 2007 after spending four years living and working in Spain. She graduated from Queens University Belfast with a degree in Hispanic Studies and currently works for the Regional Primary Languages Programme and teaches Spanish to local primary schools with the S.E.L.B.
Sorcha has experience teaching Spanish and French to A-Level in English grammar schools and has extensive knowledge of the exam course requirements.

James Leonard
James has an MA in French and a BA in Modern Languages. He has worked both as a translator and a teacher in N. Ireland. James has been a Modern Languages teacher for the past ten years, the most recent being spent in a reputable Grammar school.
Having taught both A-Level and GCSE Spanish and French, he has up-to-date awareness of the course requirements for both levels, including the controlled assessment elements at GCSE. James also teaches the literature and cultural awareness elements of A-Level French and Spanish.
Email